Prajnya at the India Cares Bengaluru 10K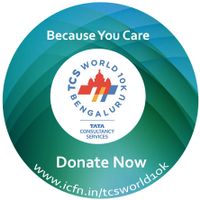 Women and Work
A charter of workplace rights, and more.
Namathu Nagaram Namathu Urimai
A community-oriented rights and citizenship programme.>
2016-17 Prajnya Annual Report
Our annual report for 2016-17, along with financial report.
2017 Prajnya 16 Days Campaign Report
The latest campaign report is online now!
General Manager (Mary Poppins!)
If you like wearing many hats and have mastered the art of juggling multiple tasks, we are looking for a dynamic person who enjoys contributing to and overseeing the wide range of everyday activities that shape an organisation's trajectory.
2017 Gender Violence in India report
The report compiles definitions, data and legal information on sexual and gender-based violence in India.